To start an online teaching business a website manager should plan the five basic components used to administer academic seminars via the Internet. Most website managers are familiar with content management systems (CMS) such as Joomla and WordPress to manage their websites, so it should be refreshing to know there are online teaching tools modeled after the same plug and play simplicity we already know.
Here are the five ingredients for starting an online teaching business:
1. Online Course Management Software
2. Naming Conventions for Marketing your Business
3. Social Media Aggregation
4. Website
5. Generated Marketing Content

Online Course Management Software is unique for most website managers not accustomed to starting their own teaching business. Online education is something that has been around for at least 10 years and has matured beyond the original Blackboard model for delivering online education. For instance, Pathwright software provides online courses with all the mobile and social media features today's students and teachers want. But more importantly, the interfaces doesn't feel cumbersome or foreign to those already accustomed to managing WordPress sites.
For a less polished but more business-oriented solution, EduTone software also provides reseller and white label partner programs so clients can access web-enabled educational software in one place. There are others offering similar services, and the point here is that you should do your homework and find a turn-key solution that's right for you.
Naming Conventions for Marketing Your Business should start with searches using services such as Godaddy.com. They offer domain registration for around $10.00/year. Choose a domain name based on the key phrase one might use to find an online course like the one you'll be administering. For instance, "Photography for Homeschoolers" (www.photographyforhomeschoolers.com) is affective because it literally leads someone from a search on Google to the online teaching tools they're selling. Simple is better when it comes to good SEO.

Social Media Aggregation starts on Facebook, Google+, YouTube, Twitter, Pinterest, and LinkedIn. These accounts are the windows to your customers, so try to register the literal names exactly as the domain name reads for each one. Social media is often more important than a website itself, so don't underestimate its potential to drive traffic to your services.
Create your website by starting with an education-themed template. (Be sure you are using a content management system (CMS) back-end such as WordPress.) Most companies – present company not excluded – will customize templates to your liking for a little money.
Generate marketing copy regularly means writing fresh content and publishing relevant images to demonstrate your online teaching courses are leaders in the field. Generate a marketing video so to build followers and explain your mission. A viral video can boom a business overnight.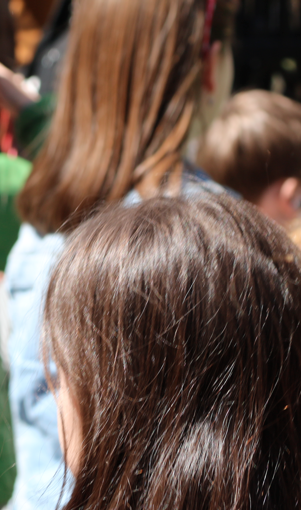 These are very brief overviews for how to start an online teaching business. Once plugged in, these components can be leveraged to differentiate your teaching business from the others. So, you're logging in every day to flesh out your website with information and a daily blog post that is also being pushed to all social media outlets. Disseminating information in parallel is good for Search Engine Optimization, too. Remember that you will likely get more interest, more reads and more action on your Facebook page than on your website.
Providing free webinars can also be a good way to hook potential customers into your teaching services. In some cases it might make more sense to utilize a YouTube channel where the lectures are given away for free. Such an offering can provide a stage for teaching but does not include the features of an online classroom education. The option will be much cheaper and more familiar to those who stumble on it for the first time, funneling them to your business in the long run.
Because there are so many "White Label" platforms providing solutions for an online teaching business, it may behoove the beginner to call and get involved with these companies' own educational programs for using their software.
The fact of the matter is that online courses are now so standardized and readily available that the software companies providing these solutions are "cookie cutting" the sites and will practically hold your hand through each of these steps. Knowing these five steps for how to start an online teaching business is a good start, but getting involved with the software providers who know the business will take you further – and keep you going.