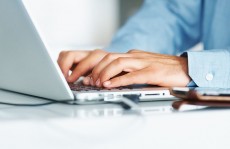 Blotter.com (Technical) Ticketing System: CLICK HERE
You may wish to speak directly with a website manager by calling. Our company consists of individuals ready to assist you on any issues or questions you have. Our approach is one of personal interactions and follow-up, so please expect a phone call or email to your questions within 24-hours.
While we put an emphasis on remote meetings, we'll be glad to meet you in your office.
Development & Support Office
200 Ashley Avenue
Greenville, SC 29601
Telephone: +1 864 735 8195
Sales Office
59 E 2nd Street
NY, NY 10003
Telephone: +1 917 524 7077