Do you need a website manager?
Blotter.com services small to medium size organizations and businesses that need a website manager to organize strategy, source developers and execute on initiatives. Need a new website and content strategy and production program? No problem. Need a complex eCommerce solution with a customer relationship management system (CRM). We've done it many times. Need to fix up your old website? Our website managers do that, too. Blotter helps to integrate progressive cloud-hosting solutions, both for marketing and back-office solutions. We have more than 15 years developing and deploying and managing strategic technology for Fortune 500 companies in North America, Europe and Asia. Please contact us to schedule a free conceptual white boarding consultation, or just to chat about what it is you would like to accomplish.
Website Redesign and Management
Check out our Steps for Building a Website. Our website designs can be deployed in a matter of days, while custom designs typically take a few weeks to complete. Regardless, we have the resources to get the job done quickly. All websites are enabled for Content Management Systems (CMS) as well as Document Management Systems (DMS). See our samples below: See our design samples or contact us for more information on what we can do for you.
You Manage Your Content, or we do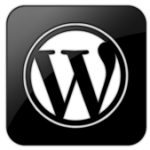 Allow us to help you deploy a Content Management System (CMS) that allows you these ease of publishing, editing and modifying content on a website, intranet, private or public repository using forms. Our easy-to-use software allows employees to log-in and administer content easily, with little or no training.
We also help companies develop the compliance policies and procedures that employees will use to publish content and manage workflow in a collaborative environment.
You manage your files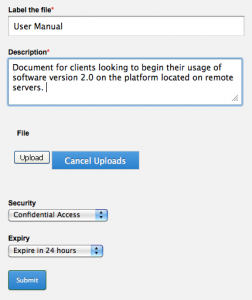 Our clients use a file management system (FMS) to track, publish and store electronic documents on a public website, private Intranet or back office repositories. Many of our clients will utilize an FMS to publish files to individual customers or even to customer groups. By providing a secure environment where employees, customers or potential customers can access files, an FMS is a powerful management system existing in the cloud and adhering to the latest security and compliance protocols.
"Drop Box" functionality without size restrictions and fully customized to comply to your private network
Custom code that you own, so no contracts with mega-companies and complete compliance control for security protocols
Designate individuals or groups to receive files
Store any type files
Companies will use an FMS to help organize and catalog files, making it easy to track who updates files, when they are updated and who receives them.
Data Reporting Repository
Our custom data reporting software allows institutional businesses to publish recurring and or one-time data reports to public or private repositories. Automated, audited and fully customized to meet specific business requirements, we understand that changing times and new regulations require efficient technology to move data and maintain operational control.
Dodd- Frank Act compliant
Secure private or public repositories
Automated file transfers on customized time frame
Historic data for 25 years
Blotter Consultants
Why Blotter?
Accountability Standards
Thought Leadership
Brand Awareness
Accessibility
Availability
Our Approach
We emphasis whiteboarding and strategic planning
Our unique blend of cloud architecture experience and industry-savvy marketing and communications has provided our users with solutions and insight for a different approach to solving their communication and sales challenges.
View Testimonials