Website Design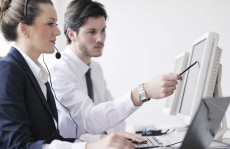 Our designers are dynamic and responsive to whatever designs will best fit your client segment.
Our basic website designs can be deployed in a matter of days, while custom designs typically take a few weeks to complete. Regardless, we have the resources to get the job done quickly.
All websites are enabled for Content Management Systems (CMS) as well as Document Management Systems (DMS).
Get a free consultation
We're confident you'll like the work we've done for other clients. Contact us today and we'll call you with a free consultation on how we can improve your website presence.