With blotter.com entering its 17th year of experience in the field of online marketing, website search engine optimization is one of the cornerstones of the services it offers. Some websites read as if it were written by a teenager in a text message, often replete with irrelevant content on the state of the world and/or pop culture, and littered with spelling and grammar errors that are common in today's "advanced" dumbing down of the the English language for speed and technological convenience. Blotter.com, with its years of business, web design, and content creation from Owner Richard Wright, also makes use of the writing expertise of former English teacher and writing instructor Matthew Burt. In addition to his experience as a former small business owner, Matthew has had experience as a high school English teacher as well as a instructor at the collegiate level. He brings years of writing experience and an attention to detail and writing quality that is uncommon to online website content. In addition to Matthew, blotter.com employs a team of experienced professional writers who will insure the quality of your website's content.
Founded in 1999 by Webmaster/Owner Richard Wright, blotter.com is a full-service online marketing firm. It is an experienced company that specializes in website design, online marketing, social media management, and, most of all, continuously updated original content written with search engine optimization (SEO).
So…What exactly does that mean?
The above is a short answer to what blotter.com does. Here is the long version:
Website Design
Blotter.com offers services to design your company's website. Beginning with an agreed-upon URL (website name; for example amazon.com, youtube.com, blotter.com), blotter will purchase the website domain and design a website according to your company needs. Blotter.com has the capacity to host the site with necessary updates and maintenance for a monthly fee (contact Richard Wright at richard@blotter.com for specific pricing details).
Already have a well-designed and functional company website? Blotter.com can add e-commerce shopping cart features, clean up existing design issues and flaws, and optimize the static written content for better search results and traffic flow to your company website ***(otherwise known as Search Engine Optimization (SEO)).***
Online Marketing
The ways in which traffic is directed to your company's website has changed in the last few years. Formerly, you could pay a marketing firm to optimize your website through search engines through keyword, key phrases, and tags alone. This was largely based upon a mathematical algorithm developed by Google that essentially counted the number of times a tag or keyword was used within a website in order to bring the website to the top of a search. While this process remains extraordinarily relevant (keyword and key phrase optimization is a large part of the services that blotter.com offers), content is equally important on a website. Thus, the frequency and quality with which a website updates its content with original material is more important than ever.
Social Media Management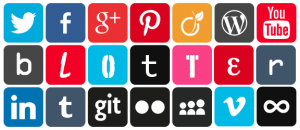 In addition to website design and online marketing services, blotter.com offers social media management as a service to its clients as both an additional service to its clients with SEO content and as an individually priced service.
So…what exactly is "social media management"?
Using the social media "dashboard" Hootsuite, blotter.com creates five unique

postings to be delivered Monday through Friday at an agreed upon time to social media outlets like Facebook, Twitter, LinkedIn, Google+, and Instagram. The content of these postings vary in format and content daily. Had a recent company holiday party? Blotter.com will schedule the posting of individual or all of the photographs to your company's social media outlets. Featuring a new product or service? Blotter.com will write a short feature about it with relevant website linking, complete with appropriate social media tagging on Facebook and re-tweet options on Twitter. This service is recommended for every business, and can be "bundled" with your SEO package or can be purchased as a separate service. Contact blotter.com for price quotes and proposals.
Search Engine Optimization
As mentioned in the Marketing section of this article, one of the cornerstones of blotter.com's services is Search Engine Optimization (SEO). By providing 600-word weekly postings to your company's website and/or blog of completely original content, blotter.com produces results for searches on google, yahoo, or bing. Using keywords and tags agreed upon with the client, blotter.com's goal is to bring your company's website to the top of the search results, thus "optimizing" your business's access online through top search engines.
For example, Company X rents party supplies for events like weddings, concerts, public speaking engagements, and community and corporate events in Greenville, SC. An appropriate keyword phrase for Company X might be "event rentals Greenville," logically, to bring Company X to the top of the list for search results when seeking its business or similar types of businesses. The writing of content provided by blotter.com would be "optimized"  by using "event rentals Greenville" multiple times throughout the 600-word posting, and that keyword phrase would be used in future postings weekly to achieve long-term search results through continually updated original content.
So, that's the long version what we do. Contact blotter.com today for your company' online marketing needs.
Related Reading and Resources
Codebabes: This is an interesting approach to maintaining one's attention span when researching what is ultimately a dull subject: beautiful women in bikinis explaining SEO.
Keyword Research Made Easy: A video entitled "How to Do POWERFUL Keyword Research in ONLY 10 Minutes." Pretty self-explanatory, and relevant to a further discussion of what blotter.com offers.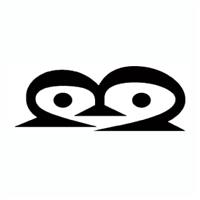 Contact Information:
URL: blotter.com
Richard Wright, Webmaster/Owner
South Carolina:
210 West Stone Avenue
Suite#2R3
Greenville, SC 29609
(864) 735-8195
New York:
384 13th Street
Suite 1
Brooklyn, NY 11215
(917) 524-7077
email: richard@blotter.com
facebook: facebook.com/blottercom
twitter: @iblotter