SEO and Star Wars
Sometimes the hard part of doing Search Engine Optimization (SEO) is not just the creation of content, but finding a starting point. The phenomenon of writer's block strikes everyone, especially when what a writer is writing about is unfamiliar territory. In the past few weeks, I have written proposals or content for a ballet company, a salon, and a financial advisor. My first assignment for Blotter was for a company that sells a time management tool that is geared towards the field service industries (HVAC, lawn care, pretty much anything that requires hard work and sweat), and I wrote is specifically geared towards window washing companies. My familiarity with these topics is limited at best, and finding a way to make topics I know little about it challenging.
None of these areas of life or industry are things I have a deep knowledge of, and probably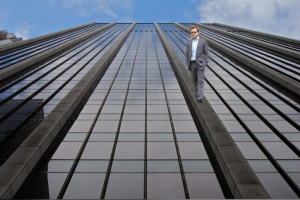 never really will. Nonetheless, it is my job to learn about these companies enough to write an interesting article of 600 words or more and to sound intelligent enough that those in the industry don't see right through my ignorance. While this certainly presents a challenge, ultimately it is one of the best parts of writing the content I create for blotter.com. Every day, I learn something new about an aspect of life, business, the arts (the list goes on) that I had little to no previous experience or knowledge about.
Part of how Blotter is marketing its brand in 2016 is through the recognition of the fact that the people and businesses we write for and about simply know more than we do about their field or industry. One of the hardest parts of the process of selling our products of SEO, website design, and social media management to a client is convincing the client that our roles in the marketing of their company is necessary. Who are we to write about a client's business or field? I would venture to guess that 95% of our clients have the skill set to write intelligently about their field. Our clients are educated and expert in their respective markets.
The problem, as with many things, is the paradoxical lack of the most infinite of resources: time. Of course an owner of a ballet company can speak and write more currently and with much more authority about trends in ballet, cutting edge leotards, and updates to the safety regulations of ballet performance floors than I can. It is not our assumption that we are more able to intelligently write about ballet. However, in time, through research and personal education and through the guidance of our clients, we can and do create quality content the old fashioned way. We talk to our clients, learn their needs, and take their cues on where to mine the internet for quality content and articles in order to create original content for them.
The difference here is not our ability to create quality content for clients. We can. And in time, we get better at it as we learn more and more about that particular client's field. Again, the lack of time on the part of the client to constantly update their website with fresh and current trends relevant to their field, to stay current on the company social media outlets, and fix the bugs on the company is a job in itself. Essentially, unless a business large or small has someone whose specific daily tasks include managing these tasks, the importance of them fall by the wayside as the daily tasks of running a business necessarily take higher priority. The difference is that we have the time to create the content to keep a business's online identity current, while our clients, do not. As someone wiser than me once said to me, "business is convenience."
This is why we are offering the service of training our clients on how to create content themselves. Do we believe that our clients know their fields and can do the jobs that we do? Of course we do. It would be insulting if we didn't. With tools like Hootsuite,

companies can more efficiently manage their social media posts. While most people are not as versed on website design, Blotter can offer services like website design and hosting while at the same time explaining the process of fixing bugs and dead links on a company site. We also can train a client on the creation of timely, efficient, quality content postings to a company blog feed or website that uses Search Engine Optimization (SEO) to the fullest capacity, using keywords and key phrases that result in better Google search rankings.
Beyond my responsibilities in creating content for clients is creating current content for blotter.com. Blotter, when treated as a client, is not unlike any other client I write for or about. I have to ask myself questions like, "how do I make window washing software management tools interesting?," and, to be honest, it really is a challenge sometimes. Blotter is no different. "SEO," "website design," and "social media management tools" are not exactly the most interesting, funny, or sexy topics with which to start an article.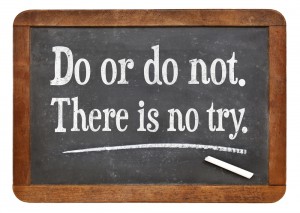 Each week, part of my duties for Blotter in 2016 will be to write postings about SEO, website design, and social media management in a way that somehow connects with the reader and is interesting.
Motherboard Senior Writer Elise Sole recognizes this problem and draws the line of optimizing her writing by creating the connection to the inescapable phenomenon that is Star Wars. Like myself, Sole is a geeky writer who loves and appreciates the storytelling of Star Wars, its great characters old and new, and sees how Star Wars: The Force Awakens is not only an excellent movie (I was able to view it last week with some friends and family at a mostly empty theatre on a Monday night, miraculously), but a true godsend to people like myself who are charged with creating content. Essentially, why deny the inevitable: Star Wars is something people love worldwide, and makes for interesting reading for both the writer of articles like this and of her excellent piece for Motherboard (a division of one of my favorite online magazines, Vice), "Star Wars is God's Gift to Content Farms."
Anyhow, Sole does an excellent job at making my job at Blotter easier. Terms like "content creation," "SEO," and "website design" are only interesting to a certain sect of the populace (generally, people in the online marketing industry). Whether it be a small content farm like Blotter, a medium-sized one like Vice, or huge news media organizations of all political leanings like CNN or Fox News, Sole points out that something as big in the cultural zeitgeist like Star Wars is hard to avoid, so don't fight it. Before long, it will be hard to resist the temptation to write pandering lines about Star Wars: The Force Awakens being a Space Ballet.
Long live Luke Skywalker.