Vegan Dog Treats, People Who Wear Tie-Dyed Clothing, and The Relevance of Web Design in the Era of Social Media Saturation
Why do I even need a website these days? Facebook is free and it takes care of connecting with my customers.
One of the first and most obvious components of starting a new business is creating a relevant, vibrant online presence in a good small business website design. In an age where the use of social media like Facebook or Twitter is nearly a given, having a well-designed, dynamic website for businesses of all types has begun to be overlooked. Any small business owner with limited resources might ask themselves, "why even have a website when my company Facebook page is a free, useful tool to represent the products and services my business provides?" This is, of course, a valid question.
There are a multitude of reasons that a small business website design should still have a user-friendly, well-designed company website. One reason is quite simple: a larger reach for your customers to interact with your business. Anyone would agree that having a website creates a higher potential for company brand awareness than not having one.
And?
Another very important reason for any business to have a website is eCommerce. The purpose of any business, put bluntly, is to make money from the goods and services offered to the public. Having a place for a potential customer to make a purchase from a business online is an obvious and essential element to a company's interaction with clients. While social media is revolutionary in creating brand awareness for a company, it is not a destination for the curious customer to actually procure the goods or services rendered. Especially during the holidays, the choice between leaving one's house to purchase something on a rainy day in dense traffic or to buy something online is why companies like Amazon exists. We all know that nearly anything and everything is available for purchase online. If your company does not provide an option to a potential customer to purchase your family recipe for chocolate chip cookies sold at $5 each or the handmade wallets you have spent all year stitching together directly from you online, you risk losing a potential sale. Retail placement, one-on-one customer interaction, and advertising are key elements in increasing sales and should not be ignored. However, the value of having an easy-to-use, fun marketplace for your gluten-free vegan dog biscuits that retail for $12.95 a box is almost essential.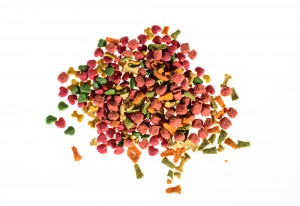 Having a direct and deeper reach to a company's client base is what a website offers in addition to (not in place of) social media campaigns. When someone decides that Fido can only eat non-GMO, hormone-free, vegan, small batch, handcrafted, artisanal, free trade, gluten free doggie treats because it makes his coat so illustrious, you want Google to bring them to your website. Websites are what come up at the top of search results, not Facebook pages, not tweets. Of course, most companies do not offer such specific products or services, although they do exist. Simply put, a company website that connects potential customers to businesses are vital to company growth, if not its survival.
Alright. I am convinced. That was long-winded, but I agree that I need a website. Now what?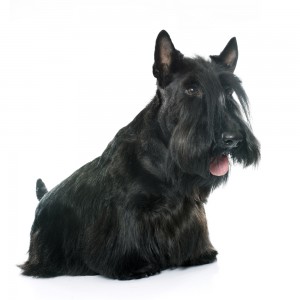 One of the first things to consider is your company's domain name, or URL. Let's stick with our example of cage-free, local, soy-free dog treats. Suppose the company name is "Astrid's Healthy Dog Treats" (I imagine Astrid wears a lot of patchouli and burns incense all of the time and has 11 Scottish Terriers, but I digress). The first thing to do is to find out if the domain "astridshealthydogtreats.com" is available for purchase. However, Astrid is too busy baking dog biscuits to worry about websites, not to mention somehow finding time for herself with all the hungry vegan doggie mouths to feed.
As a full-service online marketing company, blotter.com can help poor Astrid with her booming business and free up her time to listen to more jam bands play guitar solos for 23 minutes. As a her personal shaman for internet marketing, blotter.com can provide Astrid with the following services:
Selecting a proper website domain name:

Blotter.com will guide Astrid in the thoughtful and intelligent selection of a company website name. "Astridshealthydogtreats.com" seems like a good choice.
Website hosting:

Blotter.com can purchase and host the website for "Astrid's Healthy Dog Treats.
Website Design:

Blotter.com's experience, professional team of website designers will create an online presence for Astrid that will truly be unique. It's almost impossible that it would not be.
eCommerce:

As mentioned previously, connecting Astrid with customers using intelligent website design is important, as is creating an online marketplace for her to sell her healthy dog treats. Blotter.com can create an online shopping cart for Astrid to hustle all of her inventive flavors, from Broccoli, Radish, and Rice to Peppered Citrus Sweet Potato Lemongrass, her customers will be able to refill their orders with ease.
Search Engine Optimization (SEO):

Astrid has no idea what this means. But since she's so happy with the clean, zippy website design and the subsequent sales spike in her 11 Scotties' favorite flavored vegan dog biscuit, Honeydew Pimiento Orange Blossom Hot Pepper Dust, she trusts that blotter.com will make sure that her specific clients will quickly find Astrid's Healthy Dog Treats on Google, Yahoo, or Bing. Did we mention that Astrid's dog treats are organic?
Continuously Updated Online Content: While this article is meant as a humorous narrative, hopefully it illustrates the range and ability of blotter.com's quality of writing that it will provide to its clients. Clearly, tone shifts based on the goods and services offered by the companies blotter.com contracts with, but weekly postings of 600+ words of relevant original content is what blotter.com thrives on. Your small business website design should keep all of these in mind.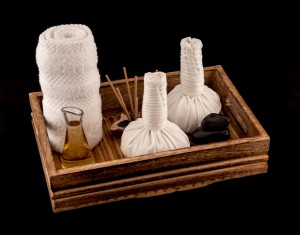 Groovy. Let's sell some dog treats.
All silliness aside, blotter.com can provide your business, be it as small and niche as Astrid's Dog Treats or as globally recognized as NBA.com, a satisfied blotter.com client, with the online marketing tools to create or improve new or existing websites.
Brilliant website design, original weekly content, and search engine optimization for businesses large and small is what blotter.com does. Contact blotter.com today for a free consultation.
In South Carolina: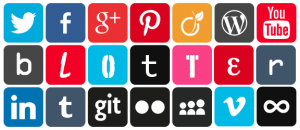 210 West Stone Avenue
Suite #2R3
Greenville, SC 29609
(864) 735-8195
In New York:
384 13th Street
Suite 1
Brooklyn, NY 11215
(917) 524-7077
email: richard@blotter.com
Or find us on Facebook, Twitter, or blotter.com.
Relevant Outside Sources:

SEO for startups in under 10 minutes – Maile Ohye, Developer Programs Tech Lead for Google presents a brief yet detailed guide to website creation for upstart small businesses in this excellent youtube video.
SEO Best Practice Strategies for 2015 with Rand Fishkin of MOZ – Another instructional video that provides step-by-step instruction for Search Engine Optimization. A much lengthier discussion of SEO, but great content and great advice.
Max and Ruffy's – While the tone of this article is quite tongue-in-cheek, vegan dog biscuits do, in fact, exist. This website is a perfect example of intelligent website design optimized with eCommerce for a business that might sound silly but is clearly cleaning up online.