Monthly Archives:

Greenville, SC continues to attract people who are looking for inspiration and opportunities to live life to its fullest. Greenville's culture, arts and business opportunities come from a history of smart men and women who have left their mark and provided the things we're all still talking about.  These five things about Greenville reveal how our personalities are molded and why we're just a little bit extraordinary.
#1. Duke's Mayonnaise & Sandwich Company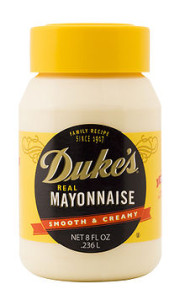 Duke's sells its mayo in the supermarket and has a number of sandwich shops in Greenville, including their Poinsett Highway location.
In 1917, Eugenia Duke started selling her extraordinary sandwiches
to soldiers stationed at Camp Sevier, prepping them for World War I. Duke's dressings were all made with her family's...