5 things in Greenville, SC influencing the culture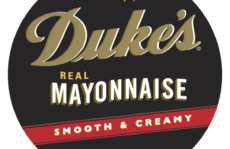 Greenville, SC continues to attract people who are looking for inspiration and opportunities to live life to its fullest. Greenville's culture, arts and business opportunities come from a history of smart men and women who have left their mark and provided the things we're all still talking about.  These five things about Greenville reveal how our personalities are molded and why we're just a little bit extraordinary.
#1. Duke's Mayonnaise & Sandwich Company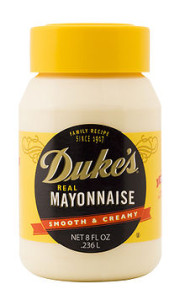 Duke's sells its mayo in the supermarket and has a number of sandwich shops in Greenville, including their Poinsett Highway location.In 1917, Eugenia Duke started selling her extraordinary sandwiches to soldiers stationed at Camp Sevier, prepping them for World War I. Duke's dressings were all made with her family's homemade mayonnaise recipe.  In 1919, Eugenia Duke sold more than 10,000 sandwiches in one day. Created by Eugenia Duke in 1917, the champion condiment is thought of as the world's richest mayonnaise because it contains more egg yolks than other mayo and has no added sugar. Eat it on hamburgers, ham sandwiches, BLTs or dish it out with a spoon straight into your mouth – there really isn't anything bad that can be said about this artery-clogging condiment.
---
#2. Shoeless Joe Jackson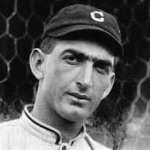 Joe Jackson began his professional baseball career in 1908 and was kicked out of competition baseball after Jackson and other teammates purportedly threw the World Series for the White Sox. In 1921 a court acquitted Joe Jackson of helping to fix the 1919 World Series, but Kenesaw Mountain Landis, the first commissioner of Baseball, went against the ruling and banned Joe Jackson from baseball for life. Joe spent his later years running a liquor store in Greenville and gave us the most expensive autograph in the world.
---
#3. Parking Lot Respect
We're into manners here. Or else. You can bet there won't be anybody stealing your parking place at the Publix because of our portrayal of vigilant parking justice in a popular Greenville grocery. The 1991 film Fried Green Tomatoes has Kathy Bates's character, Evelyn Couch, crashing her car in the Winn-Dixie parking lot for retribution against a spot-stealer. That Winn-Dixie was the first place where many of us learned the consequences that come from stealing a parking place in our fair town. The history of Winn-Dixie goes back to when W.M. Davis purchased a controlling share of Winn & Lovett in 1955, creating Greenville, South Carolina-based Winn-Dixie stores. The original stores in South Carolina were known as Eden Stores.
#4. Peabo Bryson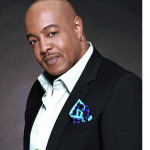 Called the "Pavorotti of soul singers" by the New York Times, Peabo is best known for his Grammy-winning "Beauty and the Beast" sung with Celine Dion. It also won an Oscar. Peabo's roots go back to milestones in recording, beginning in 1978 with the album "Reaching for the Sky" that went gold and propelled this Greenville native to the top of the R&B charts.
Greenville has soul and rhythm, too!
---
#5. Free Fall Roller Coaster Ride
Greenville's Jerry Barber invented the stomach-turning ride commonly known as "The Free Fall" found at most major amusement parks around the world. His patent was one of many he filed for amusement rides and he is credited with bringing amusement rides to the mass public. Gerald Barber started his company in Greenville, SC and has exported the exhilaration throughout the world. If you want to know what it feels like being from Greenville, then perhaps a ride on the Free Fall can give you a taste of it.
]