New businesses coming to Greenville, SC sell in China
<![CDATA[New businesses coming to greenville, SC are part of a $14 billion export business that keeps growing. These businesses targeting the overseas markets include Hibr, BabyBlossom, Cold Mountain Material Corporation and more. China seems the biggest opportunity for many of these businesses.
China-focused startups are part of new businesses coming to Greenville, SC
The next time somebody says the
Greenville Chinese School
is teaching a useless language, tell the doubter about how business is being transformed in Greenville, SC to include China as a number one customer.
Tips on communicating with India and other Asians: CLICK HERE
China plans to start new manufacturers in Travelers Rest, SC

More than 100 employees are getting hired at 19 Page Court for a company called Cold Mountain Material Corporation. The 170,000 square foot building is expected to be up and running within a year. Suzhou Glacier Import & Export Co., Ltd. is the holding company out of China.
It's exciting to celebrate another international company making the decision to invest in South Carolina and our people," South Carolina Gov. Nikki Haley said. "Suzhou's $24 million investment that will create over 100 new jobs in Greenville County is a real reason to celebrate and truly will make a difference in the lives of South Carolinians. –Governor Nikki Haley
BabyBlossom is a new business going to China

Greenville-based business woman Vivian Wong has recently announced the launch of
BabyBlossom
in Grenville, SC. With the growing population in booming China comes an opportunity to produce high quality products to feed the world's biggest baby market. China is increasingly adopting western standards in their product requirements withing the country, especially following the 2008 incident where several babies were killed due to impurities being added in baby formula.
We are so very proud of the BabyBlossom product line and all that it stands for. As a father myself, these are products that are trusted and used in my own home. To have the opportunity to share them with families who don't have all of the safe, high-quality options we have here in America is truly gratifying. –BabyBlossom CEO Matthew Van Patton
Hibr mattresses aim at international export markets
Erick Arbe is long known as one of the best web design specialists in Greenville, SC. Now, he joins Nick Ondrako to launch a product everyone needs – mattresses.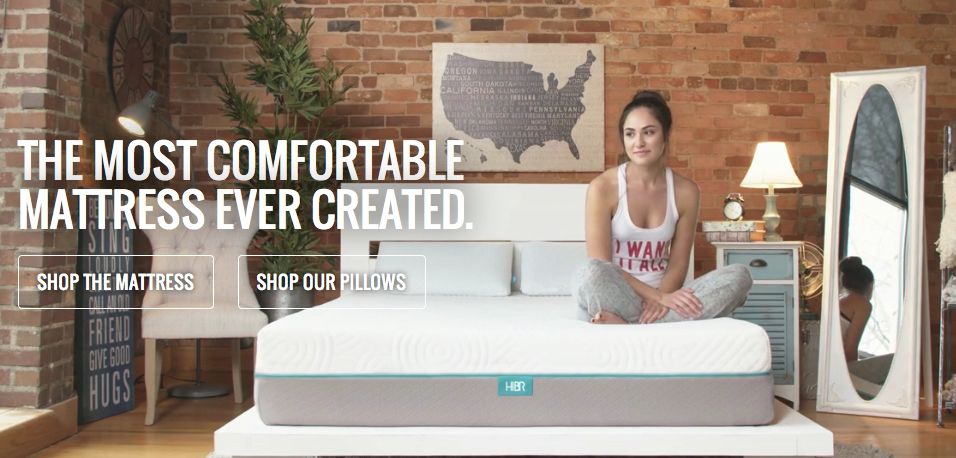 Called "Absolutely perfect for sex," by Maxim in 2015, the
HIBR pillow and it's luxury mattress
happen to be a good deal as well as a good way to seduce your partner for the night.
Brandon Simpson
, a Greenville Crossfit instructor, thinks it just might be the greatest innovation in sleeping the state of South Carolina has ever seen.
How to get started selling overseas
Here's what businesses are doing to sustain this boom.
Working with the Greenville U.S. Export Assistance Center – The assistance to small and medium-sized companies can help bring products to market overseas.
Planning with the U.S. Government's Export Business Planner – The planner is free and easy to use for small business owners who are looking for powerful tools to begin exporting their products overseas. See https://www.sba.gov/exportbusinessplanner
Determining which markets are right for selling to China – Start with a country assessment to see which products are right for China, evaluating demographic, cultural, legal and other economic conditions that may or may not work for your product.
Greenville, SC is the 22nd largest exporter in the United States
[caption id="attachment_2545" align="alignright" width="300"]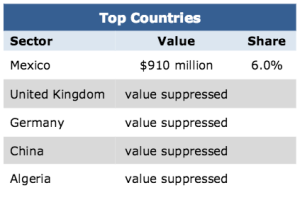 Courtesy of trade.gov/metrodata[/caption] The website
Trade.gov
recently released the numbers and we're excited about the prospects for our businesses joining the ranks of this country's biggest producers. Here are the numbers:
According to latest data, 1,090 companies in metro Greenville, SC are major exporters. 876 of these companies have fewer than 500 employees
Greenville's top exports go to Mexico, Britain Germany and China.
Greenville, SC is really good at producing machinery, electric supplies, plastics and rubbger.
Textiles are no longer a significant part of Greenville's exporting ecomony, but
]]>