What flavor is your website?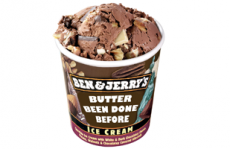 If websites came in ice cream flavors, many website entrepreneurs would think theirs a variety of Ben & Jerry's. "Wait until you hear about this cool idea," they say. "No, this one's different – there's something unique in this business recipe!" Never mind they're probably trying to reinvent the wheel. Listen and nod.
Being a website manager invites clients and acquaintances to offer endless ideas on their next great Internet offering. "That's a great idea!" you say. "Now, Google it and see how many others are doing it already." Listen and nod.
Butter Beendone Before or Strawberry Pipe Dream?
The point here is that most websites and ice cream flavors consist of the same basic ingredients. Although Baskin Robins famously claims 31 flavors, most of these flavors start with chocolate, vanilla or some common base, and then get condiments and branding to differentiate them from the others:
Banana Nut Fudge
Black Walnut
Burgundy Cherry
Butterscotch Ribbon
Cherry Macaroon
Chocolate
Chocolate Almond
Chocolate Chip
Chocolate Fudge
Chocolate Mint
Chocolate Ribbon

Coffee
Coffee Candy
Date Nut
Egg Nog
French Vanilla
Gold Medal Ribbon
Lemon Crisp
Lemon Custard
Lemon Sherbet
Maple Nut

Orange Sherbet
Peach
Peppermint Fudge Ribbon
Peppermint Stick
Pineapple Sherbet
Pralines N Cream
Raspberry Sherbet
Rocky Road
Strawberry
Vanilla
Vanilla Burnt Almond
Ben & Jerry's Ice Cream better exhibits the success story toward which we all should aspire in business. Beneficent, clever nomenclature lettered on appealing one-pint packaging has wooed many of us into buying their products. But it's also their consistent quality and availability that keeps us coming back. The treat is equal part branding genius and quality distribution, the dense dairy dessert consisting of standard flavors infused with unlikely chunks of decadence – candy bars, waffle cones, cake batter and cinnamon buns, to name a few. What could be better than dessert within dessert?
So the next time someone tells you about their website idea, ask them what the core ingredient is to start, then what condiments and packaging goes around their (probably vanilla) product to make it profitable? Churning out quality in consistent and convenient packaging no longer differentiates websites in a crowded market. Instead, it takes a bit of luck and a lot of brand building through SEO and good old fashioned word-of-mouth. Of course the product needs to be superior, too.
Basic Website Flavors
Niche Website (Business, Reviews, Directories) – Basic vanilla website with static information updated infrequently.
Blog Website – Vanilla website with chocolate syrup. It's dependent on advertising revenue, unlikely to generate enough clicks or links unless the blogger is already a superstar, or has some unique information that nobody else has. Clearly the favorite flavor, but difficult to differentiate from the other chocolate flavors already out there.
Subscription Website (i.e., Data, News, Porn, etc.) – A fruit basket of flavors that can be customized to every market direction. Need to buy financial data on a daily basis? Want relevant news from quality sources? Need videos of Mayan sex dominatrices spanking corporate lawyers? People will pay an ongoing price for the opportunity to taste something very different, albeit not for everyone.
eCommerce Website – The closest thing to chocolate given its ability to hypnotize users and keep them coming back again and again. While there's many types of chocolate out there, everyone keeps buying more and more of it.
Community Website – Neapolitan website offering a variety of flavors that you won't know you're eating until you scoop out a bit of it and try it. Like dipping your spoon into the tub of ice cream in the middle of the night, content with a familiar flavor but with some interesting condiments occasionally built in.
Condiments are added to the above mentioned flavors, lending themselves to a website's value proposition (i.e., buy it now!) Michael Rappa, director of the Institute for Advanced Analytics at North Carolina State University, wrote a document further describing all the basic flavors and their add-ons.
By determining the basic flavor of a website can dictate what comes next. But let's not fool ourselves about the crowded market in Chocolate and Vanilla. It's okay to like these flavors and to churn out your own versions, but it's not realistic to call them unique, either.