Website scheduling sales funnel explained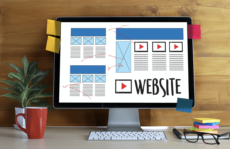 Website scheduling software needs a sales funnels to get new customers to engage business. Scheduling software is the key to conversion, but only after getting the customer to your website.
For example, say you are looking for a foot doctor. More of us are researching doctors via Google. At a minimum, users will research a doctor's background and patient reviews before booking an appointment. (There's also a lot of evidence patients want to see a picture of the doctor BEFORE booking an appointment.)
While a referring insurance company still has the ability to legitimize a doctor for patients, where multiple options are available a patient needs to make an educated guess as to which doctor best suits his or her needs. The purpose of the website scheduling sales funnel is to ensure the buying process is a success. A website's sale can be divided into these steps:
6 Steps for Website scheduling sales funnels
Customer Awareness – How the user learns about your website
Customer Interest – The user learns about the business by conducting research
Evaluation of Business – The user looks at competitors. Pricing, convenience and reputation encourage the sales process forward.
Decision for Customer – The customer wants to engage the business
Customer Scheduling – The customer executes on website scheduling software
Customer Retention – These ease with which to schedule future appointments drives the success of growing businesses.
Users want Scheduling Options
Online sign-up gives users the ability to capture new customers. Immediately. The ability to sign-up customers on your website should be married with specific factors:
Functionality (i.e., Scheduling Software)
Thought Leadership Content
Customer Testimonials
---
Examples of popular website scheduling sales funnels:
Content + Search Engine Optimization (SEO) tactics + Sales Funnel
]]>