You Manage Your Content (CMS)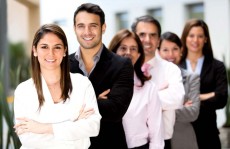 Allow us to help you deploy a Content Management System (CMS) that allows publishing, editing and modifying content on a website, intranet, private or public repository. Our easy-to-use software allows employees to log-in and administer content easily, with little or no training.
We also help companies develop the compliance policies and procedures that employees will use to publish content and manage workflow in a collaborative environment.
Get a free consultation
We're confident you'll like the work we've done for other clients. Contact us today and we'll call you with a free consultation on how we can improve your website presence.