You Manage Your Files (FMS)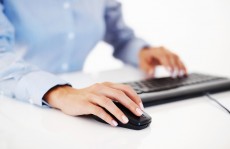 Our clients use a file management system (FMS) to track, publish and store electronic documents on a public website, private Intranet or back office repositories. Many of our clients will utilize a FMS to publish files to individual customers or even to customer groups. By providing a secure environment where employees, customers or potential customers can access files, a FMS is a powerful management system existing in the cloud and adhering to the latest security and compliance protocols.
Companies will use a FMS to help organize and catalog files, making it easy to track who updates files, when they are updated and who receives them.
Get a free consultation
We're confident you'll like the work we've done for other clients. Contact us today and we'll call you with a free consultation on how we can improve your website presence.