Everything I publish on Facebook has been public and posterity can have access to my ego. Forever.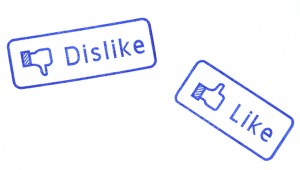 How Facebook Memorialization works to replace the newspaper obituary
Facebook Memorialization works by offering a form for a loved one or friend to fill out after someone passes away. Unlike other charges on Facebook, this service is free and the request allows the good Facebook employees know there won't be anymore management on their account. After providing proof of death in the form of an obituary or death certificate (you can upload a copy!), the good folks at Facebook will ensure that the term "Remembering" will be shown to the right of the name of the deceased wherever it appears on Facebook-managed pages. Key points to remember:
Public posts stay public to future generations (i.e., grandchildren), but private posts will stay private.
Keep in mind that Facebook respects the privacy of posts. Anyone posting to "Friends Only" or to "Friends of Friends" will likely not have any posts available to progeny or anyone researching that person in the years to come. Facebook says, "Depending on the privacy settings of the account, friends can share memories on the memorialized Timeline …. Content the person shared stays on Facebook and is visible to the audience it was shared with." Furthermore, nobody can log into a memorialized account.
And, of course, I'm Murphy-Lawing myself to go first by pushing my agenda here. If I go first, then please follow the official Facebook Memorialization protocol as they've set out on the website.
How to commit suicide on Facebook after you die
Facebook honors your wish to go "ashes to ashes and dust to dust" by allowing users to proactively delete any memorialization that might occur in the future:
Click on Settings on the top right hand of Facebook
Click Security
Click Legacy Contact
Click Have Your Account Permanently Deleted
Why I'm gonna miss my friends who didn't post publicly on Facebook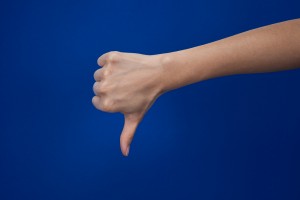 That's how Facebook Memorialization works – it keeps or deletes all your posts and pictures after you die. I'm disappointed in you, my friends, who don't post publicly on Facebook and especially those who don't post at all. I'm sorry I won't be able to find your legacy of endless pictures and pedantic posts after you die. I'm sorry I won't find memes with cats or dogs or other overdone images with butterscotch plagiarisms taken from Instagram. Too bad you didn't have your settings on PUBLIC and all your posts will be lost to your grandchildren.
Yes, I watched your feed during the greatest days of our youth, I pulled for each of your failed diets, I sent condolences when your pets died and I wished you happy birthday, too! You posted a lot. You were ornery sometimes but you, the cute one, seemed to embody the spirit of the animated GIF better than anyone. But I also especially liked the family photos and quick sentiments posted and tagged. You and similar friends showed up on my news feed constantly.
I tried to keep up, I really did. I scrolled, I liked, I commented. And when I retire I'll go back and visit your Facebook wall to remember all those great times we had together! Except for those of you who didn't post publicly on Facebook. Anything set on private will be lost forever, so if you really want your record to be wiped clean, then be sure to learn how Facebook Memorialization works and follow the instructions below.
Print obituaries are being replaced by Facebook Memorialization and it's gonna be difficult to research the dead if you posted privately.
How Facebook Memorialization works against religions
Yeah, an zealous Facebook friend clutters up a website as much as a sucky website slider. There's a spiritual point here that isn't lost to me. Vanity is a sin if you're a Christian, and Mada is a sin if you're a Buddhist, and the sin of Riya means that if you're doing things to impress people in the name of virtue then you're committing a sin against Islam. Well, there's also another side of the argument if you want to demonstrate the good works in your life by memorializing your life on Facebook and all the good deeds you've done.