The Swamp Rabbit train history in Greenville
<![CDATA[Today's biking trails offer glimpses of what used to be in Greenville, SC. The history of the train is worth telling. $200,000 sealed the deal in 1888 when the residents of Greenville agreed to subsidize the new train, and the 12-mile line was built between our fair city and Travelers Rest, SC. A year later the short railroad began operating but by 1891 the CK&W Railroad Comapny went bankrupt. Efforts were made to revitalize the railroad again but the line never seemed to make enough money. [caption id="attachment_3001" align="aligncenter" width="604"]

North of Swamp Rabbit Cafe the trail turns desolate, intriguing and always interesting for riders.[/caption] At the beginning of the Twentieth century another effort was made to revitalize the line and the story of the Swamp Rabbit train continued with additional stops added. According to local historian Mann Batson the line was extensive and reached thirteen stops:
Swamp Rabbit Train Stops
 Greenville
Monaghan
White Oak
Montague
Altamont
Travelers Rest
Phillips
Hellams
Bates
Marietta
Cleveland
River View
River Falls
The Swamp Rabbit train history continues in 1920 when the Baker Fentress Company took over the railroad for the purpose of moving lumber, operating the line as a subsidieary of the Greenville & Northern Railway (G&NR), but still offering passenger trips on the weekends. But by 1957 the line was in dire straights again, and it fell into disuse by 1963 when Georgia Pacific lumber closed in Cleveland, SC. The line was mostly abandoned approaching Travelers Rest. While the line remained in use for a few more years, by 1997 the train line stopped all operations. [caption id="attachment_2999" align="aligncenter" width="604"]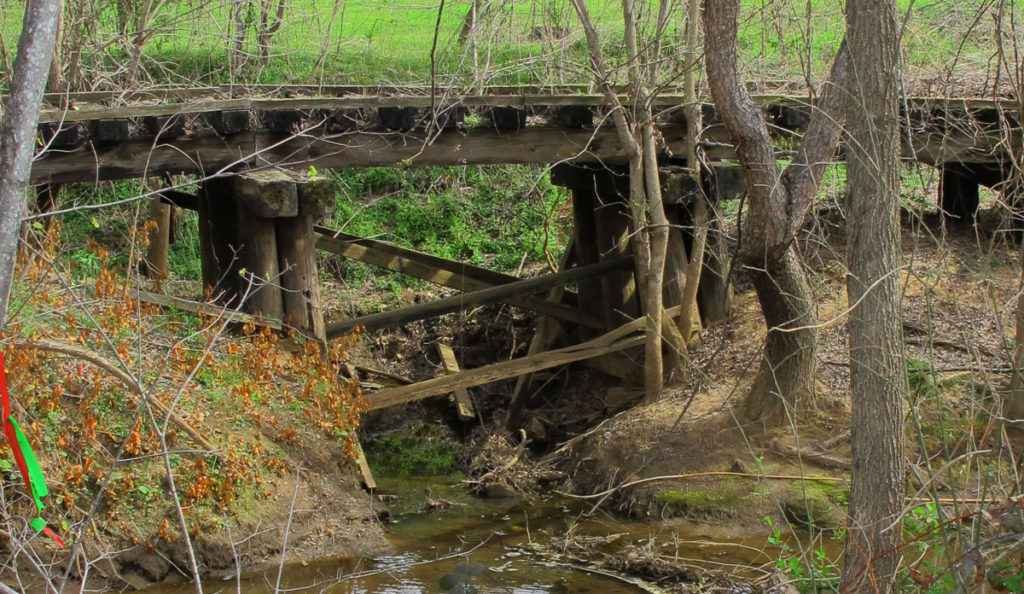 Swamp Rabbit Train trellis remains[/caption] The best citizens in Greenville saw the opportunity and organized a plan to purchase the line from RailText at a cost of $1.3 million. After that, the city moved into action (
See more on the history of railroads in Greenville, SC
).
Looking backwards across the years, we think of our little railroad, the Swamp Rabbit, with a smile for its ambition to cross the big moun ains.  But the sober fact is that Greenville (we) lost  tremendously because of that failure. Who knows what great commercial opportunities  would have opened up if a good track could have been completed and connections been  made  between Greenville and the boundless west? –"The  Greenville and Northern's future remains clouded, but the proper guidance and expansion, it could survive."   – Robert N. Daniel from Mann Batson's book called 'The Swamp Rabbit Railroad : legacy and legend'
In many sections the Swamp Rabbit Train trellis remains and Swamp Rabbit Train pilings outside of Greenville, SC are frequent. North of Swamp Rabbit Cafe the trail turns desolate without much sign of the old trails. But the trip still offers glimpses. More resources for researching on the Swamp Rabbit Train:
A Quick History of the GHS Swamp Rabbit Trail
The Last of the Train Cars in These Parts
The Swamp Rabbit Trail A Tale of More Than 125 Years Spanning Over Three Centuries
[caption id="attachment_3002" align="aligncenter" width="604"]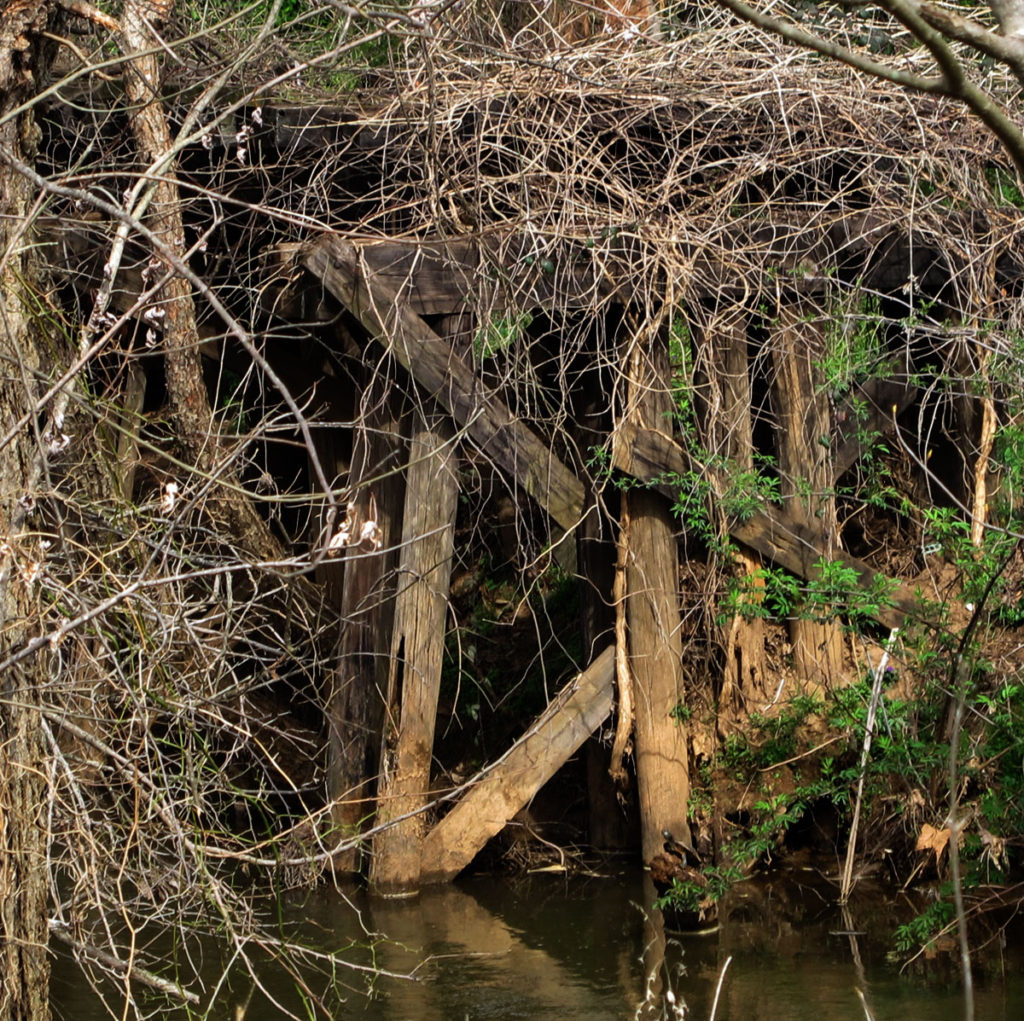 Swamp Rabbit Train pilings outside of Greenville, SC[/caption] ]]>