A website held hostage by a website manager who can't or won't return control of it is bad news. Follow these five steps to regain control.

1. Secure Domain Name Registrar Access – The website held hostage will have a domain name, so ensure you are the designated "registrant" for the domain name (i.e., www.YourDomainName.com). The "registrar" (i.e., Network Solutions, Register.com, Godaddy.com) is the one who will dictate who has access to your domain name and can make changes to it. It is not enough to be the "domain administrator" and you should be sure you have secured ownership over all domain names and have updated access with a username and password to the registrar who controls it.
WHAT TO DO: If you are unsure of how to find who owns the domain name, query a WHOIS on the domain name and you will see the ownership information. Contact Internic to file a complaint and request action to have a domain name you legally own transferred back to your control. ICANN is a non-profit organization who the United States government gives governing control over domain names on the Internet. More information about ICANN can be found at http://www.icann.org.
Many website managers specialize in helping individuals with a website held hostage
2. Backup website files and database – In the event you have a hostile situation with the website manager, make sure you have a copy of the website held hostage. Because you should assume he or she might delete all the information in vengence, it's important to retain a copy. Most hosting companies provide for backups already, so you might contact the server hosting company and ask.
WHAT TO DO: If the website manager is unaware that you intend to move services to a new provider, contact him or her to ask for a backup of the website "for contingency purposes." Ask for a copy of the website including all database files, images, etc. You may also go the route of asking the old website manager to set up a "mirror website" that you will host on your own. In worst case scenarios, there is an archive of most websites dating back more than a decade at the public Internet Archive: Wayback Machine.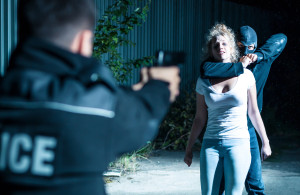 3. Get New Website Hosting Service – The website manager accesses remote hardware to publish, update and manage the databases, text and graphics on a website. Website hosting companies are contracted by the website manager to host the website. Contact the hosting company to ask for FTP control and to block the website manager. Website hosting companies include Amazon, Hostgator, Westhost, GetFlyWheel or other commercial services.
WHAT TO DO: If you cannot get control of the existing website on the existing website server, you may contact a new server hosting company and ask them to help you transfer the files to a new server. They may also have suggestions on moving databases and ecommerce features.
4. Utilize an Emergency Website Restoration Budget – The investment company Vanguard recommends a minimum 3-6 months cash savings when planning for personal life emergencies. If you're a web-based business, a similar budget would be appropriate to cover worst-case scenarios. We're talking about an emergency resulting from a website manager blocking access to the website, the website getting hacked, or your customers' data released and defending lawsuits or a website held hostage. Yeah, it can be that bad. But don't despair. Website transfers are fairly inexpensive, and hosting companies like GetFlyWheel.com will move websites for free so you can get started again.
WHAT TO DO: Allocate a monthly budget to a savings account where you can dip into when things go wrong. It will happen. You may also consider whether to buy insurance for my website.
5. Make yourself the website manager next time – Take control of your website and make sure your new hosting company or contracted website manager gives you FTP access, Content Management System access and domain name registrar login credentials. Blotter is similar to many companies who specialize in restoring new versions of websites based on crashed websites or websites that have been compromised by malware or rogue webmasters. A website held hostage should not lead to money extorted by the website manager, so call someone who specializes in helping you get back your website.
WHAT TO DO: Call (917) 524-7077 and request a free consultation on how to get your website restored.
If you don't have the financial security and the contingency plan to deal with a website crash, theft or website held hostage, then you might as well admit that your plan is to file for bankruptcy.