Website managers should influence like Russia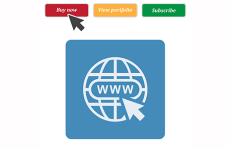 We all have overwhelming concerns that Russia did influence media in the recent United States' election. However, their cyber-attack to influence elections did not break any laws nor did Russia steal information that was secret. Russia implemented a disciplined strategy to influence media and advertise their own agendas.
Likewise, website management is a concentrated discipline to influence media. There is no such thing as an opaque website. If your competitors can see what you are doing on your website, shouldn't you find out what your competitors are up to?
Even with HTTPS, Internet Service Providers (ISPs) can collect the data on which domains their users frequent. Metadata reveals the inter-workings of everyone's Internet habits. Much of this collected data is passed to ready website managers who use it to their strategic benefit in online business–or politics.
---
Defensive Technical Strategy – Be CAREFUL how you disseminate your website's Google Analytic account. Don't give information to competitors. Offensive Technical Strategy – You SHOULD view your competitors' website data and do everything you can to understand their website traffic. Website Manager Action: Your website logs and the cookies will supply a website manager with plenty of data to help improve your own Search Engine Optimization (SEO). Use Google Analytics religiously.


---

Defensive Media Strategy – Be CAREFUL how much you write and publish detailing your business to influence media. Offensive Media Strategy – You SHOULD brag about awards received, how your website made money or how you used strategy to influence media. Website Manager Action: Do GUEST BLOG for your competitors when possible. If you are interested in influencing your competitors' websites, guest blogging is an intervention that vastly influences your presence and speaks to that competitor's website to overwhelming applause.


---

Defensive Customer Rating Strategy – Be CAREFUL how not to stuff Google reviews or use phony Offensive Customer Rating Strategy – You SHOULD get as many users Star ratings and testimonials from strangers on Google Reviews, Yelp and Facebook. Influence media as much as possible. Website Manager Action: Social Proof is the psychological phenomenon where Internet users mimic the habits of others.
---
Other Links of Interest to influence media:
https://www.fastcompany.com/3015860/people-are-changing-their-internet-habits-now-that-they-know-the-nsa-is-watching
---
https://www.teamupturn.org/reports/2016/what-isps-can-see/
---
https://en.wikipedia.org/wiki/Net_neutrality_in_the_United_States]]>