Business on Swamp Rabbit Trail prospers
<![CDATA[Business on Swamp Rabbit Trail is booming and bringing nearly a million people down its trails annually. By relieving automobile traffic by at least six percent, according to Furman University's Dr. Julian Reed who studied a year of trail use, the trail has encouraged alternative transportation and better physical fitness for citizens. Some businesses in Greenville are booming because of it while Greenville's sense of identity identifies with the path.
Talk about boosting Greenville's economy!
Mary Walsh, owner of Swamp Rabbit Cafe and Grocery, has used the path to promote a
variety of events
catering to health, family and community service. While tourism represents an estimated 25% of visitors on the trail, locals sustain the businesses along its path by returning again and again for all variety of services.
---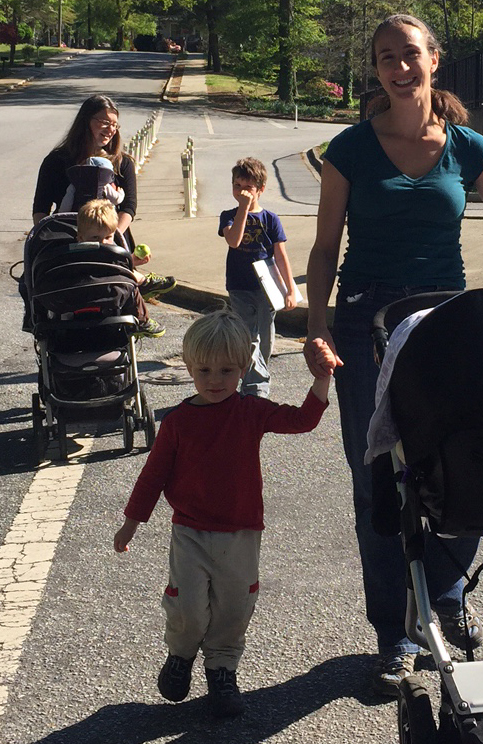 Business on Swamp Rabbit Trail owes thanks to Greenville County Council
Greenville County Council
created
the Greenville County Economic Development Corporation (GCEDC) in July, 1999, to save a line of train track started by Northern Railway, or "Swamp Rabbit", in 1888. Today, paved paths follow much of this original iron path between Travelers Rest and Greenville, allowing travel on foot or bike. In all, nearly 20 miles exist on the Swamp Rabbit Trail with an
extension
from Ceveland Park down Laurens Road in the works. [caption id="attachment_2687" align="aligncenter" width="500"]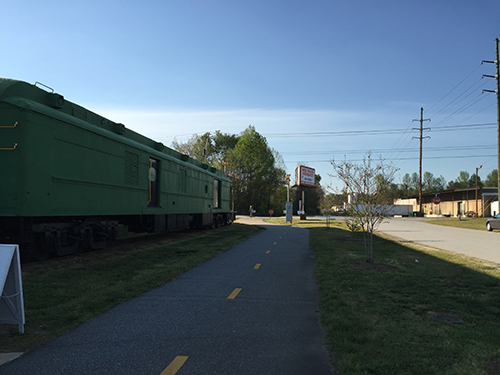 The path on Swamp Rabbit was originally a railroad spanning between Travelers Rest and Greenville, SC. Bikers, runners, walkers and strollers use it daily for pleasure, transportation and business purposes.[/caption] While WebDig has been critical of Greenville County Council in the past,
most notably for their prejudicial resolutions against the Greenville gay community
, WebDig is also very aware that their forward thinking and pro-business actions have boosted hundreds of businesses, including
The Cafe at Williams Hardware in Travelers Rest, SC
, whose owners Joyce and Carol McCarrell claim 60% of business comes from visitors from the trail.
Community Events equal more business for Greenville
Business in Greenville is a family affair, and the values of a new generation of South Carolinians includes physical activity like biking, jogging and hiking. With a massive concentration of
events in Greenville, SC
geared toward family and community, there's a natural marriage between family and business that keeps everyone moving forward. Organization and urban planning is crucial, and WebDig celebrates the city administrators and citizens who continue to promote responsible growth. [caption id="attachment_2689" align="aligncenter" width="1114"]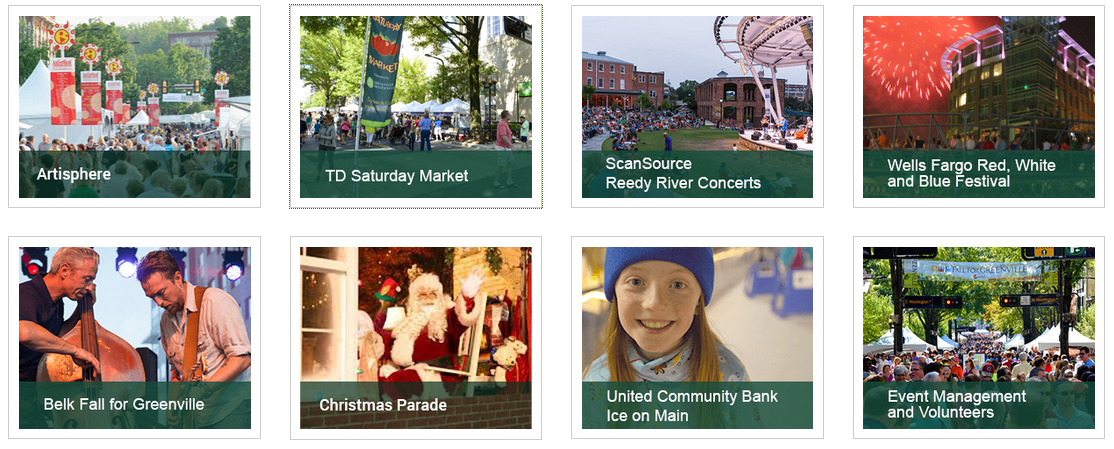 Photo Credit: GreenvilleSC.gov[/caption]
---
WebDig Featured Event in Greenville- Saturday May 8, 2016
Swamp Rabbit Cafe Event
(205 Cedar Lane Rd, Greenville, SC): Join local artist Marquin Campbell to create a fun fruit and veggie craft perfect for a Mother's Day gift. We will use local produce to create prints on dish towels. Cost is $15 per towel. Children can work together on one towel if desired. Check out our Facebook event to register and get more information!
---
]]>