Mommy mockingbird attacks in Greenville, SC
<![CDATA[
Mockingbird attacks reached their frenzied peak on May 15th, the final night of Artisphere, Greenville's three-day annual festival where arts patrons are given the opportunity to see performing and visual artists.
According to the
Greenville County Bird Club
, the county has seen a dramatic increase in the number of Northern Mockingbirds this year. Mockingbirds may best be known for lending their name to a famous Harper Lee novel, or for the bird's character habit in mimicking the sounds of other animals. But a recent spate of attacks on the Reedy River in Greenville's tourist district has sent visitors seeking cover and leaving city officials to consider what to do about the mommy mockingbird attacks.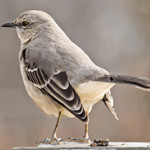 While the mommy mockingbird attacks have been isolated to a small section of the Reedy River across from the TD Stage at the Peace Center, locals and tourists have expressed frustration. What's worse is the angry mommy mockingbird's penchant for discriminating, choosing her victims with percision and attacking with a ferocity conjuring a phobia called
Ornithophobia
in people who otherwise love nature.
Artisphere draws thousands despite mommy mockingbird attacks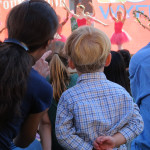 Despite Greenville's mommy mockingbird attacks, Artisphere drew thousands of happy visitors while distinguishing the festival as the Upstate's premiere art event, Greenville's answer to
Spoleto Festival USA
in Charleston, SC. With more than 130 artists chosen to display their talents, Greenville hosted hundreds of tents up and down Main Street beginning on Friday, May 13th under a full moon. The mockingbird attacks have been the only blight on the well-organized event.
Scientists weigh in on the angry mommy mockingbird
Scientists say the vindictive behavior may have something to do with a mockingbird's previous experience with troublemakers. Birds will often remember an unpleasant incident from their past and use that experience to ward off similar circumstances in going forward. According to a recent paper published in the
US journal Proceedings of the National Academy of Sciences
, Mockingbirds are chronic haters brought on by their desire to protect their offspring. Doug Levy, a professor of biology at the University of Florida in Gainesville who
led the study
, has bad news for those who want to celebrate nature as fair-minded:
"We tend to view all mockingbirds as equal, but the feeling is not mutual. Mockingbirds certainly do not view all humans as equal."
An abnormal and irrational fear of birds would seem overkill in this situation. Certainly the situation does not warrant any comparisons to Alfred Hitchcock's
The Birds
.
Greenville's mommy mockingbird is the real deal. The mockingbird has been seen going after both the brawny as well as the young and week. But
scientists are conflicted
about whether the birds remember particular human faces or if there is a general stereotype formed by the birds following an unpleasant event where they perceive human troublemakers.
Some have suggested the fine cuisine in Greenville may have had something to do with the bird's heightened frustration as late night revelers wandered about drinking beer and eating food from roving food trucks
Highway 301
and
Automatic Taco
.
---
The good news is that Greenville's most popular art exposition couldn't have been a greater success. According to their website, Artisphere's major goals were to host visual artists of national and international caliber, to bring the best of Greenville's performing arts groups to stage, to promote the festival to local youth groups while providing creative, educational activities for these children and to provide a signature event to increase tourism and raise the perception of Greenville as a cultural destination. No doubt the festival lived up to its own high standards and will certain flourish in years ahead.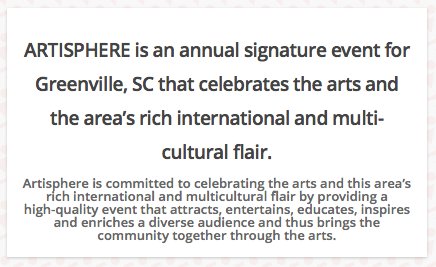 [caption id="attachment_2619" align="aligncenter" width="150"]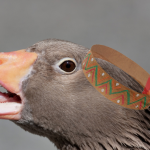 Read about the angry goose of Paris Mountain:
CLICK HERE
[/caption]]]>