Soon, websites for iPads will look like websites for desktop computers, so redundant Apple apps will no longer be necessary and website managers will have more time to focus on developing a single Internet user experience rather than multiple ones.
When Steve Jobs publicly refused to support Adobe Flash on the iPhone and iPad beginning in 2010, many website managers scratched their heads in perplexity. It's a rare case when a company unilaterally renders 25% of all websites unusable. But that's exactly what Apple did when they ended Flash support on their devices.
At the same time Apple elevated their own alternative to Flash – the Apple app store – by claiming inefficiencies could be alleviated by developing an Apple-only website application. Website managers were forced into promoting the Apple brand every time the question was asked: Do you have an App for your website? Suddenly, website managers were duplicating information and functionality from websites to apps, all for the sake of responding to a new and proprietary platform everybody was talking about.
Today, there have been more than 75 billion downloads of more than one million Apple apps, proving Apple's business decision was a good one for their bottom line, and never minding a bully's ability to maximize profits on the backs of the rest of us (the stock holders certainly aren't complaining).

Website managers had to take stock of the time and expense involved with catering to specific hardware. Compatibility in purveying information to users via the Internet, after all, is a website manager's biggest responsibility. But that was nearly five years ago that the bullies that were Apple had their way with website managers. Today, many of us have discontinued redundant Apple apps while optimizing our websites to be browser friendly, instead. Users are growing weary of app overload while Apple finds themselves losing market share to hardware providers for the simple reason that their expensive propriety has become too big a burden for consumers and developers.
How Apple killed the solitary website manager
More than any other company, Apple has encouraged the stratification of responsibilities for website management. Apple CEO Tim Cook noted in June that nine million registered Apple developers had come on board to learn the proprietary technology around developing applications for Apple's hardware. That's likely nine million former website managers who were forced into the propriety of a single company's vision – and nine million websites with resources diverted to a singular cause that is Apple.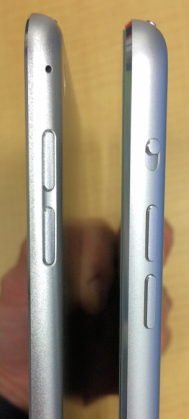 But the geniuses at Apple might be feeling too much heat in their closed kitchen, evidenced by their recent forcing open of windows on their Safari Browsers. Literally, Apple is responding to a loss in market dominance in the mobile device market due to the wide-ranging prevalence of truer open source devices such as those running the Android operating system. These devices allow developers to create applications for their businesses much more quickly than what Apple requires them to do – and the applications work better. It's no wonder business managers avoided "going Apple" for as long as they did, despite Apple's obvious advantages in ergonomics.
In response to their historic failure in providing an efficient platform for business applications, Apple has made business alliances with the likes of IBM to promote new hardware to the corporate world. More interesting than that is Apple's new approach to providing a dynamic user experience within their mobile devices – namely, adding multitasking in their next hardware upgrade.
Why the iPad Air 2 is special
The rumored release this October changes the way users interact with their mobile devices because Apple is evolving their operating system to allow users to run multiple apps and browser windows at the same time. This multitasking functionality will be supported by the iPad Air 2 boost in RAM from 1 Gigabyte to 2 Gigabytes, which means that websites for iPads will soon load as quickly as they do for desktop computers – and keep running in the background!
Other details are considered minor (but for all that buzz around the iWatch!), but do create one heck of a cool device:
iPad Air 2 will bypass a typed password by allowing for fingerprint unlocking
iPad Air 2 will have an 8 megapixel rear camera
iPad Air 2 will have a 1.5 megapixel front camera
iPad Air 2 will be 6 millimeters thin (1.5 millimeters less than its predecessor)
iPad Air 2 will have the same resolution as the previous model
iPad Mini 3 will be 5.25 mm thick (1/3 thinner and lighter)
Full circle for website managers
While the ergonomics of the iPad tablet will not be remarkably different in this next release, it's new operating system will liberate users who interact with websites and other functional tools on their Apple devices. They're liberated because they only have to go to one destination – a website URL – to get the information they want, regardless of whether they're using an iPad or iPhone.
Apple users have long complained about the inability to run multiple applications at the same time, so the play toward multitasking is no small deal. Add to this fact users want to have the same experience on their desktop computer's website browsers as they have on their mobile devices and it's a good bet that Apple will relax their ban on Adobe Flash in the year to come, too, all for the sake of providing users accessibility.