If there was one aspect of work you could improve at, what would it be? For many, it's eliminate distractions and becoming more productive by cutting down on the things that draw time away from work and entering that ever-elusive "zone" where getting things done becomes second nature.
Traditional wisdom tells us that the ability to get working is either something you're born with or not. But the truth is, it's something that you can learn, provided you're dedicated enough to taking the right steps. A good way to look at things is that productivity is one part mental, and one part habitual.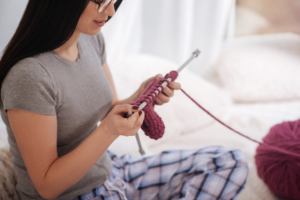 To eliminate distractions you may consider these ideas:
Eliminate Distractions: How you think matters a lot!
First, you need to "get your mind right," so to speak, and eliminate distractions. One of the biggest reasons people get distracted or can't find their stride while working is because they can't get out of their own way and make things happen.
Do you find yourself justifying time wasted with excuses?
"I couldn't get it done because X happened first."
"I don't have enough time because blah blah blah."
"There was no way I could have etc. etc."
This is part of the problem when trying to eliminate distractions. Even when those excuses are justified, simply harping on them isn't fixing anything. Instead of worrying about what has gone wrong or could go wrong, you need to change your frame of mind from one that is looking for excuses to one that is looking for solutions.
Part of that change comes from how you think to eliminate distractions. When there's a lot to do, it's easy to get hung up on how stressful and overwhelming the situation has become. That approach, unfortunately, will paralyze you before you can formulate a plan to reach your goals.
A much better approach is to take a step back and ask critical questions that can lead you to accomplishment.
"What needs to be done, and what's the best way to make time for it all?"
"Where is all this stress coming from, and how can I eliminate some of it to succeed?"
"How can I change my approach to get things done?"
By simply asking these questions of yourself, you'll have taken one of the most important steps to cutting out what's holding you back and marching confidently into the zone where you can do the most good. Now, it's time to organize yourself so you can eliminate distractions.
Eliminate Distractions: What You Do Decides Success
With the right frame of mind, you'll see that there is a way to structure your schedule to have the most impact. To eliminate distractions means to find structure.
Let's say, for example, you're launching an online crowdfunding campaign, and there are multiple components you need to handle to ensure success. In a frantic state of mind, you might try "multitasking," tackling everything that you can think of at the same time.
This will usually lead to ruin, as you juggle all of your work and complete it slowly and poorly.
A much better idea would be to set a timetable, allow yourself a suitable amount of hours to concentrate on one task at a time, then hammer them out with increased focus (and ample breaks in between each) for better results.
You can use online tools like Clockspot to keep yourself on schedule, and you'll probably find that working in this way allows you to get more done in the long run.
Remember that you need to incorporate both the right mindset and the right tools to get in the zone and eliminate distractions. You'll be well on your way to a more productive day.
Author Bio – Wendy Dessler
Wendy is a super-connector with OutreachMama and Towering who helps businesses find their audience online through outreach, partnerships, and networking. She frequently writes about the latest advancements in digital marketing and focuses her efforts on developing customized blogger outreach plans depending on the industry and competition.